My eagle-eyed rfl spotted the following, extracted from Baz Bamigboye's column in yesterday's
Daily Mail
(Friday 7 July 2006):
[align=center]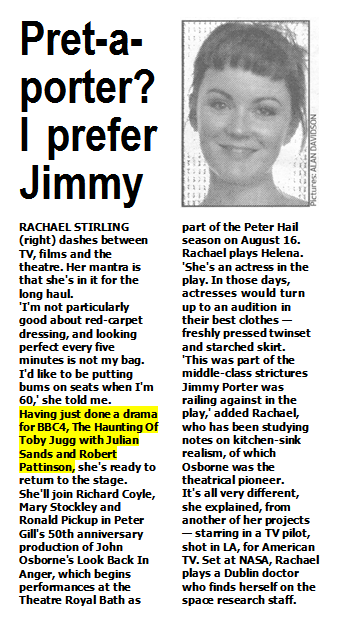 [/align]
My twitching antennae had not picked up anything about this, so this has come as a complete surprise
Surfing the net produced nothing from the
BBC
, but I did find this recent addition to the 'in production' section of the
imdb
database:
[align=center]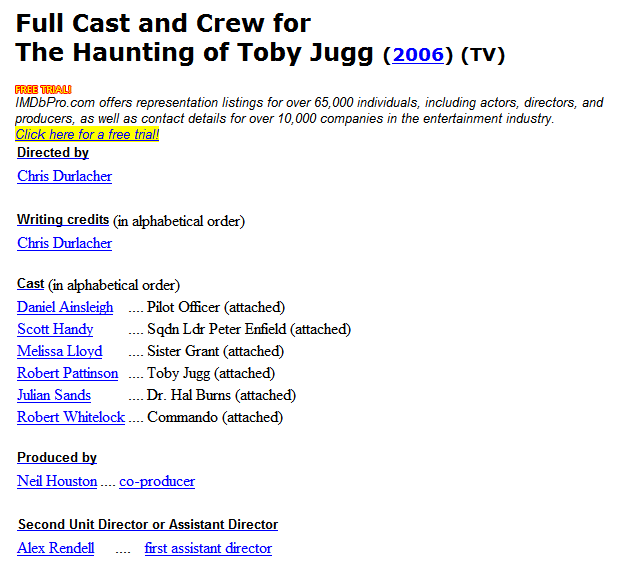 [/align]
No mention, then of our lovely Rachael Stirling (daughter of Diana Rigg)?
(further searching has revealed that she plays Julia Jugg)
Also, no mention of DW in the writing credits?? Not surprising, as none of the characters, apart from Toby and Julia Jugg, appear in DW's novel!!
Watch this space as more news, good or bad, becomes available.........