| | |
| --- | --- |
| Posted: Sun 12 Oct, 2014 09:44:34 | |
I've not read this one yet, but Darren's recent post on another thread about DW's 1936 talk to the Hastings and St. Leonards Literary Society, in which he addressed the subject of film adaptations of his work, prompted me to try and track down the film version of "The Eunuch of Stamboul", called "The Secret of Stamboul" here in Britain, but released as "The Spy in White" in the United States, and starring James Mason and Valerie Hobson.
This Youtube link should take one straight to it, otherwise just put "R J Marlowe's Faves" into Youtube's search facility, and it's No. 31 on the playlist this leads to. The only alternative way of seeing this seems to be an expensive Region 1 DVD that wouldn't play on most European DVD players in any case.
http://www.youtube.com/watch?v=1QQUhzcf-fE&index=31&list=PLtYXo7YovjfvNLsiZ-prrk-BRSWmDI1t7
I haven't watched it yet, and may read the book first. Quality appears to be okay - there's lots of static for the first twenty seconds or so, and then it seems fine after that. Can any film, or book, possibly live up to this cover, though?!?!?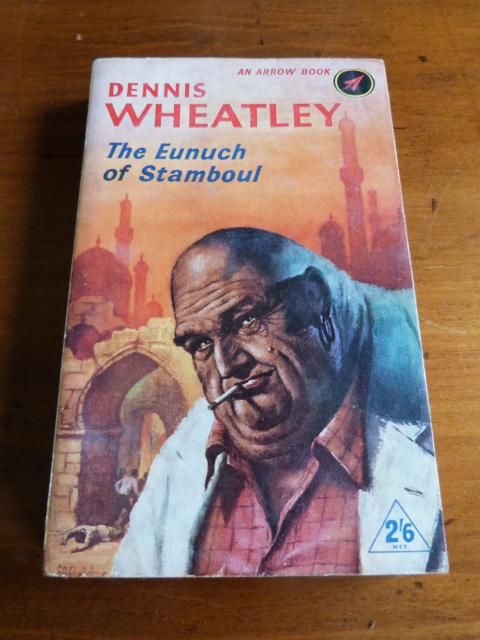 Sadly, no luck thus far in tracking down the film version of "The Forbidden Territory".